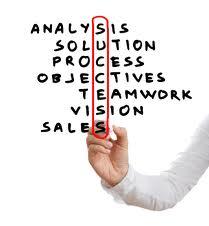 Effective capture management is the key to raising your Probability of Win (Pwin) during the critical time between deciding to pursue an opportunity and proposal submission—and beyond (working to keep a program sold). We can help develop your capture plan, ensure sound, fact-based customer and competitive analysis, coach your team in executing Win Strategies, and raise your competitiveness through our proven capture services offerings.

Capture management services from Winning Through Words can take many forms, ranging from performing an independent review and assessment of your internal processes and tools to providing a full-time, proven effective Capture Manager with the unique customer experience and skills needed for a specific pursuit.


Our capture management consultants stand ready to assist your management team across all capture areas, providing services such as:
Benefits you can expect from using our capture services include; support in growing your organic capture capabilities, reduced capture and proposal costs, independent validation of your capture data and strategies, increased customer and competitor intelligence, reduced groupthink, and improved intra-team communication and productivity—all culminating in your company's increased Pwin.